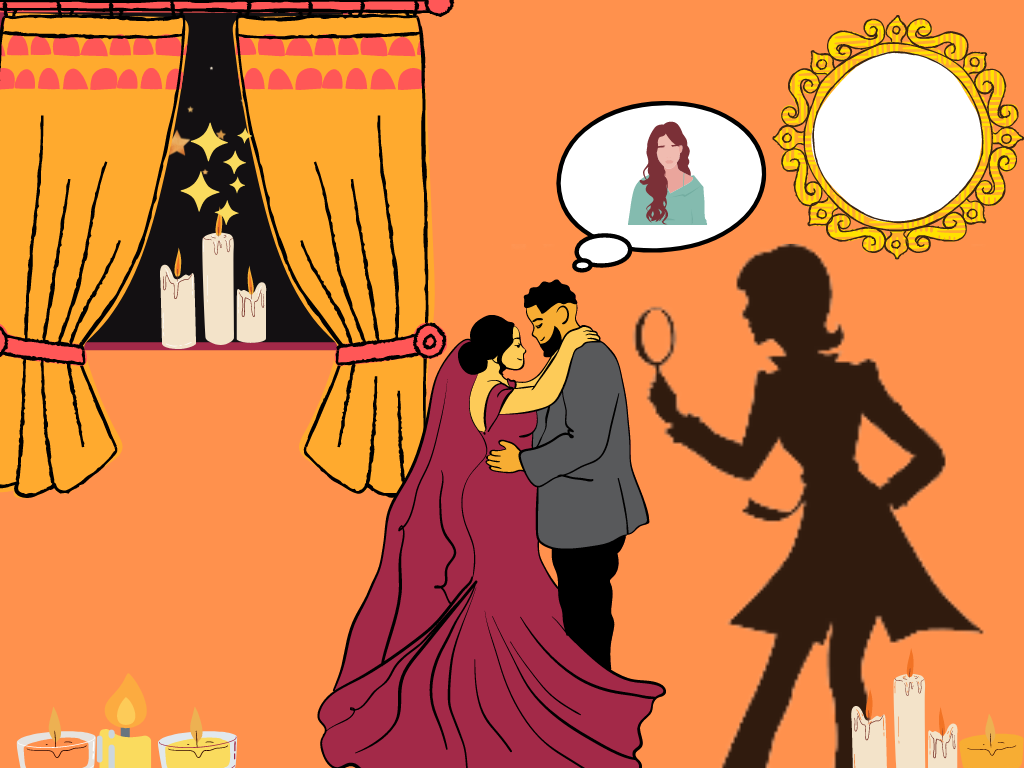 How can You Investigate Your Partner at the Time of Diwali ?
Marriage is the holy, sacred relationship on earth in which two people take some vows and promise to stay with one another in every situation. The relationship of marriage depends on two pillars: loyalty and companionship.
But in this society, most people do not live upon this path and they indulge in some wrongdoings such as extramarital affairs, deceiving their partner, breaking their trust, and much more.
In case you do not want to face this sort of situation, you need to stay aware of everything that's going on. Post Marital Investigation helps you in finding the truth of reality which assists you in confronting your partner. 
Reasons for Post Marital Investigation 
Post Marital investigation is the process in which you can investigate your partner on various factors such as infidelity, extramarital affairs, claiming or maintaining alimony, child custody, accumulating the evidence that provides solidity to your claim. 
We are staying in a country where it is not easy to get divorced or even think about it. Of course, no one wants to round up the court. The legal work takes an excessive time to be done. Hence, in this situation, post marriage investigation supports you in gathering the verification that solidifies your case and enhances the chances of getting the decision in your favor.
Post Marriage Investigation in Fraud Cases
You can also save yourself from being betrayed or robbed by your partner. It has also been seen nowadays that people set traps of marriage and later on ask you for extortion money. And if you refuse to obey then they threaten you by filing a forgery case against you. To get rid of this type of fraud you need to contact a marriage investigation agency and take the benefit of post matrimonial investigation services and save your life from being ruined. 
In most cases, it has been seen that people get married under pressure from their parents. Especially in India, it is very common. Here, maintaining fake dignity is more important than the life of a person. In this case, most people continue their past relationships even after marriage.
They marry another person but they are not really into the marriage. Hence, if you are facing this kind of situation or you have any doubt about your spouse then you must think of contacting a matrimonial investigation agency and get a post-marriage investigation done on your partner. 
How can You Investigate at the Time of Diwali?
As we all know that any occasion after the marriage has its own joy and happiness especially in between a couple. This is the time of Diwali, this is the high time for you to Investigate Your Partner if something is bothering your peace.
It is better to investigate than to regret later. Because this is your life no one has the right to ruin your mental or social peace. You need to just keep an eye on him and his activities. You need to investigate smartly about him. I can give you a tip here that focuses on his calls, his out meetings, and gives him more space. 
You can investigate your partner at the time of Diwali. There are very high chances of catching your partner red-handed if you have any doubts like practicing an extramarital affair beyond your knowledge or he is cheating on you. At the time of Diwali, you can investigate him and keep an eye on him which helps you in accumulating the evidence against him.
You can also take the advantage of matrimonial investigation services if you want to do it professionally. You should contact a Marriage Investigation Agency that will undertake a Post Marital Investigation on your partner and reveal the truth in front of you. 
Conclusion
Post marital Investigation has become a common service nowadays. There are various Private Detective agencies in Delhi. You can contact any of them.  HR Investigation is the dedicated Private Marriage Investigation Agency that provides various matrimonial investigation services.
The postmarital investigation is one of them in which their professional experts support you in looking over your partner. They provide the entire information as per your need or what you want to figure out. They also care about your privacy and don't let your information reach the suspect. They provide surveillance in an executive manner which assists them in getting appropriate and strong evidence.